We Provide Specialized Services For Each Of Our Clients
We recognize that often nonprofits are an underserved market. We would tell you about everything we've done, but we figured it would be better coming from our clients.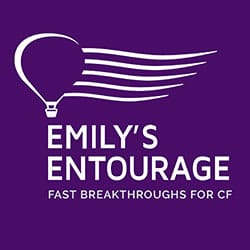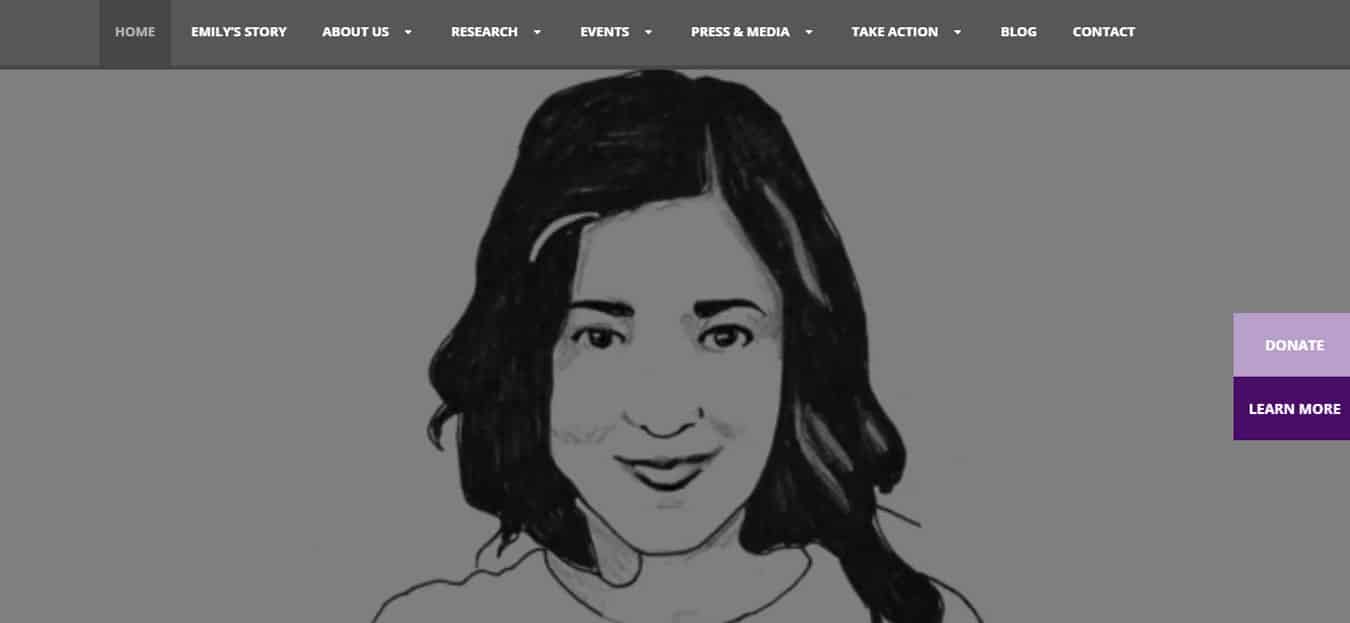 Emily's Entourage accelerates research and drug development for nonsense mutations of Cystic Fibrosis. When we first started working with Emily's Entourage, like many of our clients, they weren't using their Google Ad Grant to its full potential. Now, we have helped Emily's Entourage to use their full $10,000 per month on ads.
Testimonial
We have had the pleasure of working with Jamie Markizon and WP Nonprofits for a number of years now. They're the most reliable resource for managing and updating our website. But on top of their talent, experience and professionalism, they're also the kindest, most wonderful people. It's a joy to collaborate with them and we feel really lucky to have such stellar people on our team.
Emily Kramer-Golinkoff – Co-Founder, Emily's Entourage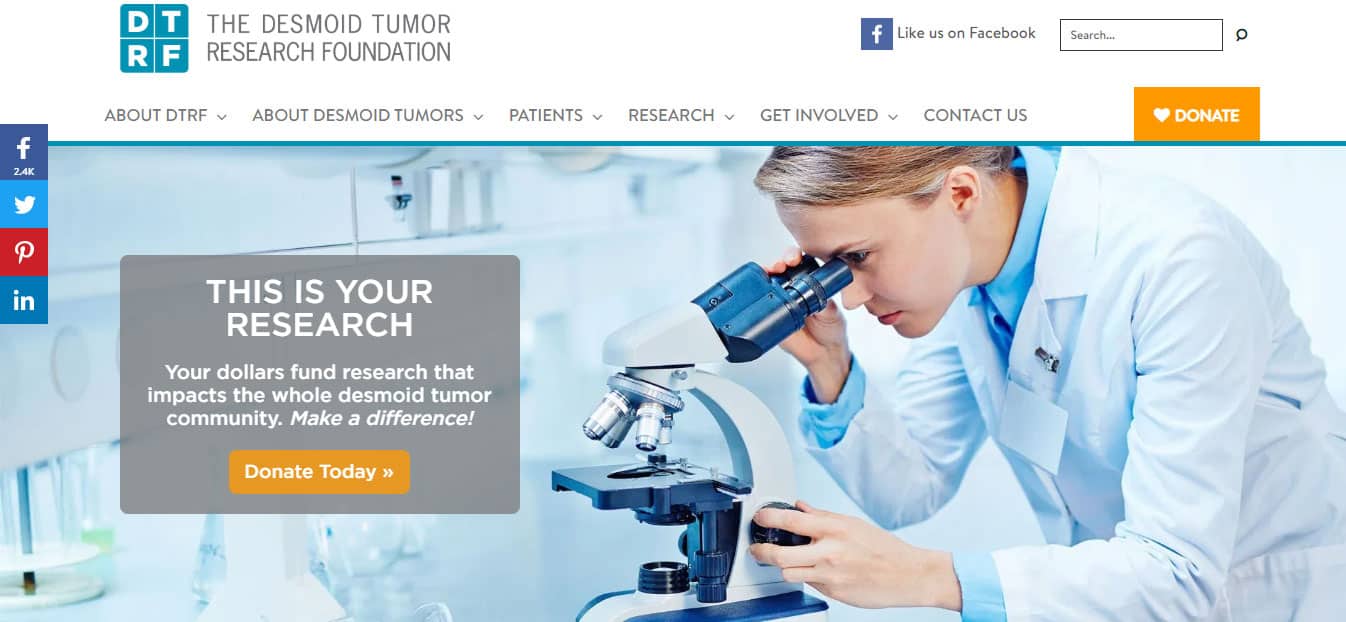 The Desmoid Tumor Research Foundation's mission is to aggressively fund research to accelerate the development of improved therapies, and ultimately find a cure for desmoid tumors. Our experts work with Desmoid Tumor Research Foundation to maintain their website. Some simple maintenance includes, but isn't limited to, updating plug-ins, information and monitoring their site 24/7.
Testimonial
Our foundation is a team of 3, and we are not the strongest web developers! In 2018, we were working with an independent contractor, paying ridiculous fees, and the deadlines we set were often ignored. That June, we started working with WP Nonprofit and it's been such a great move for us. Their turnaround time is quick, they are extremely professional, they're always open to hopping on the phone for a quick call, and the price is perfect for a tiny organization like us.
Highly recommend: A++
Desmoid Tumor Research Foundation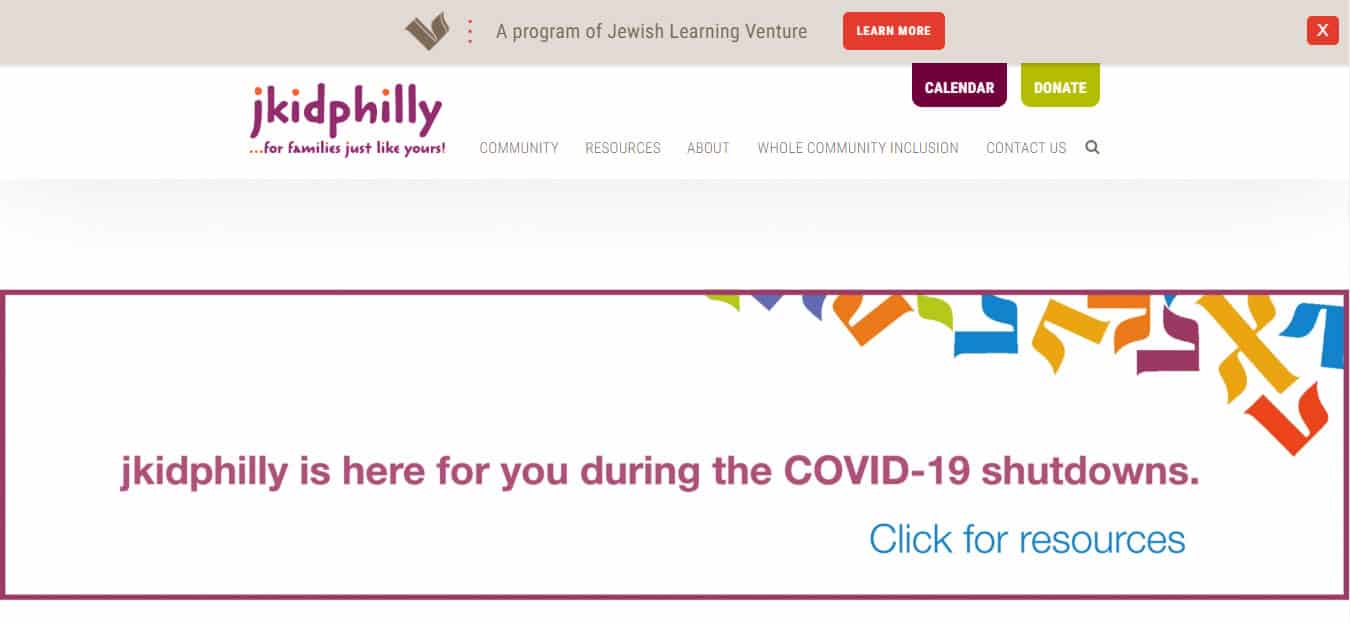 JKidPhilly, a program of Jewish Learning Venture, connects families raising young Jewish children to each other, resources, and happenings around the Greater Philadelphia Jewish community. Our team worked with JKidPhilly to develop their website to match their vision. We continue to do updates to maintain their site.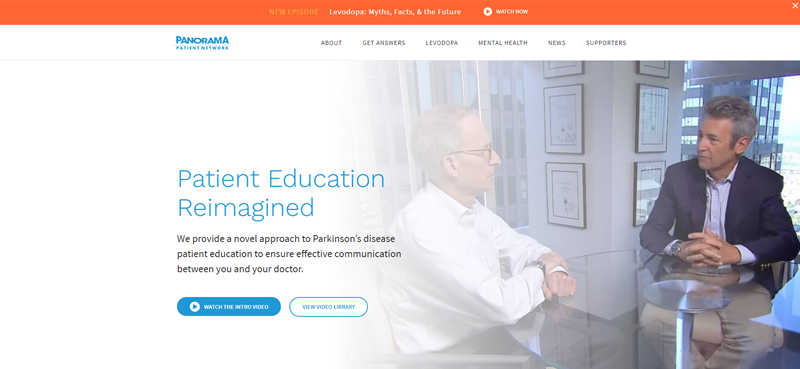 At Panorama Patient Network, we provide a novel approach to Parkinson's disease patient education to ensure effective communication between you and your doctor.
Testimonial
"We started working with WP Nonprofits and Strategic Websites in an effort to boost our ad grant utilization, increase our social media engagement, and develop a new website. Once we started our relationship with WP Nonprofits and Strategic Websites, we began seeing great results. They have consistently helped us get almost full utilization of the $10,000 monthly Google Ad Grant. Plus, our newly developed website is drawing in more visitors and our social media presence is becoming more widely known thanks to the increased engagement. We recommend WP Nonprofits and Strategic Websites for any of your nonprofit marketing and website needs."
Need more info? Speak to an expert