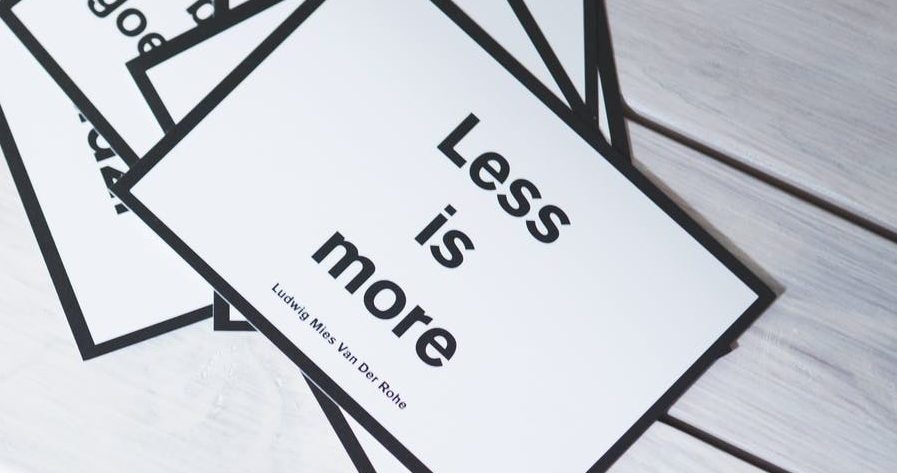 Less Really is More for your Nonprofit's Marketing
We cannot stress this enough, every Nonprofit should be in the mindset that less really is more when it comes to marketing.  In your organization, and really any company, it's important to have a piece of information that people know to go to in order to get their information. Depending on the type of organization you are, depends on the frequency. We strongly advise against more than one marketing piece a day going out. Think about retail stores and how many emails flood your inbox from them. You roll your eyes, say "really another one?!?!?!?", and delete your email before even reading it. In Nonprofit organization that also happens.
How to fix it? First, you are going to have to really see what your needs are. If you are an organization that has daily events then your needs will be different than an organization that is a seasonally based Nonprofit. From there, decide if you can go from daily pieces, to every other day, weekly, bi-weekly, monthly, etc. We are not discouraging Nonprofits from sending emails, we are encouraging them to be more efficient. 
With the new frequency of your emails decided, we suggest first starting off with some research. If you have tracking perimeters through the platform you use to email (like High Level), use them. Keep track of what days and times get the most engagement and make sure you keep track of the content also. This is the time to get creative. Use fun tag lines that are specific to your organization. Think along the lines of "The Wednesday Weekly" for your upcoming events, or "Fashion Friday" to solicit the clothes you are looking to collect.  The testing will take a lot of time, but it will be worth it. It's also important you let your members, supporters, etc know you are conducting research to better their experience, so they know why they are not seeing consistency yet.
When you find the day and time that typically work, adjust your marketing plan around then. With the date and time, use your less is more mindset. Think how you can optimize your one piece of material for better use. Let's use a religious organization as an example. Religious organizations host services, social events, social action projects, school and more! The newsletter can get very lengthy. One simple solution, is to break up your newsletter into sections. Still lengthy, though, right? For each of these categories, we have found that if you list the name of the event, day, time and a 1-2 sentence description, with the link to your website's calendar, the amount of people who read and engage with your emails jump to increase.
The more straight to the point your email is, the more read it will be.
The best time to test these variables is in the fall, or winter time. In the summer, we're on our phones and computers less and in the spring, we typically see the fatigue effect. People are tired from the year, busy preparing for the summer, and are less likely to start new routines. In the fall and winter, it is prime time for people to get into their routines. They're exciting for the new year, excited for change. Make your emails a part of their routine. A lot of our clients who have tested this have come back to us and told us that members of their organization know the day and time of the week and look forward to their emails. Sometimes when emails go to spam, they even reach out to the organization and ask if they sent an email out!
We encourage you to take this advice and get planning for the fall! Always remember that less is more when the content is more quantitative. The same rules apply to social media. Don't post more than once a day, and always get creative! Clients, let's talk more about your marketing plan. If you're not our client, we'd love to speak with you about what you're currently doing and how we can work together.